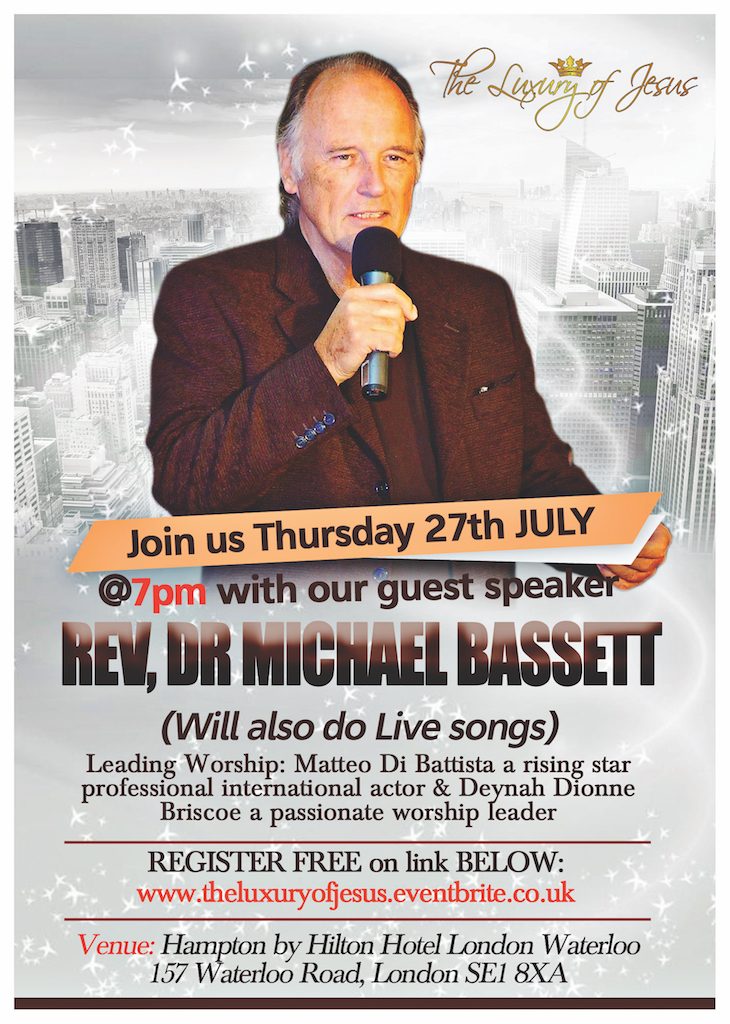 July we heard the amazing journey of 74 years from living in LA, UK, South of France, mentoring popular celebrities & Hollywood stars. Happy 75th Birthday Rev Dr Bassett for August 2017.
The Luxury of Jesus Welcomes:
Rev Dr Michael Bassett
Write up Blog (by Ruth Jacob The Luxury of Jesus Volunteer) July 2017.
For our July meeting, The Luxury of Jesus was graced with a true man and minster of God, Michael Bassett. Sharing his testimony and conversion, he portrayed living proof that Jesus came into the world to call all men unto Himself.
Bassett's story started back in the swinging 60's in Soho, London. He gave details of it's notoriously seedy history and reputation.   He correctly stated that "Jesus meets you anywhere – even in a club."
His testimony and lifestyle are encouraging examples showing that we should simply trust in God to answer and direct us, even when the outcome is so unclear. Read Full (WRITE UP) on the following link CLICK HERE: MBT Webtext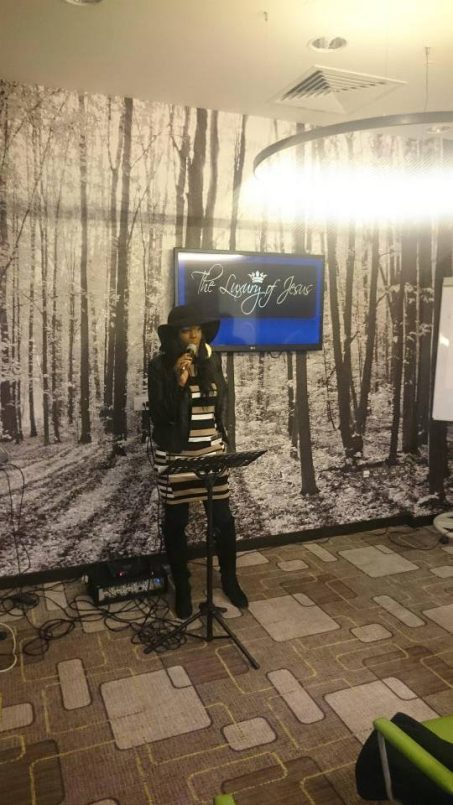 The amazing Aundrea Nyle leading most of our worship songs.
Aundrea has performed globally doing backing vocals for P.Diddy, R.Kelly and CeCe Winans.
Her first solo release in 2003 was on a Gospel-inspired compilation album which Aundrea contributed to by means of writing 10 of the 13 songs on the album. Aundrea has been performing nationally and internationally for many years. Aundrea featured on BBC1's The Voice UK where she was mentored by Sir Tom Jones. She is currently working on her debut single and fourth coming album. www.aundreanyle.com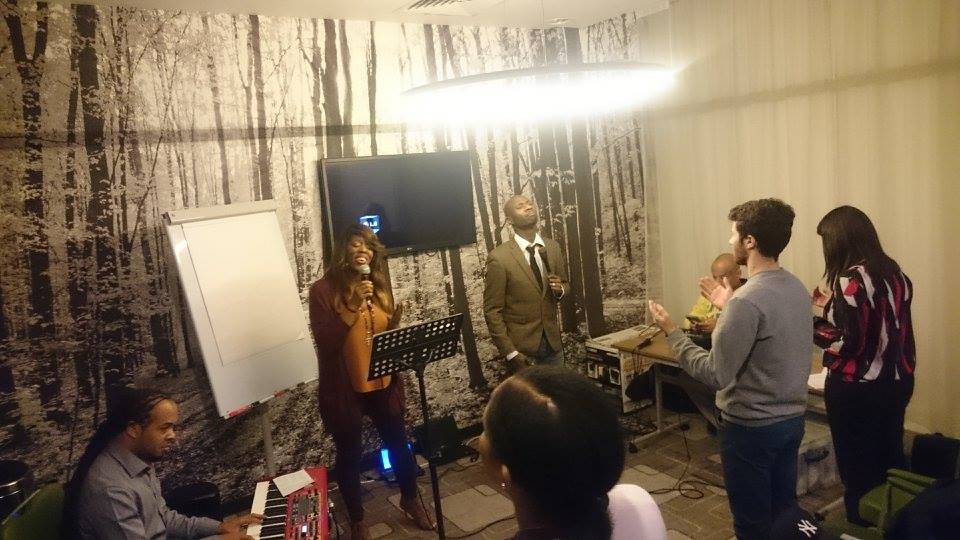 Charmain Elliott blessing us with her jazzy silk voice has taught a number of mainstream artists: Miss Dynamite, Alesha Dixon, Mistique, Keisha White, Nayla Boss, first vocal coach to Shane Ward after winning the X-Factor. www.mandy.com/uk/a/charmain-elliott